Informe World Happiness Report 2018
Publicado en 03.05.18
El World Happiness Report 2018, clasifica de forma general 156 países según su nivel de felicidad, además de 117 países según el nivel de felicidad de las personas inmigradas específicamente, siendo el foco principal del informe de este año la migración entre y dentro de los diferentes países analizados.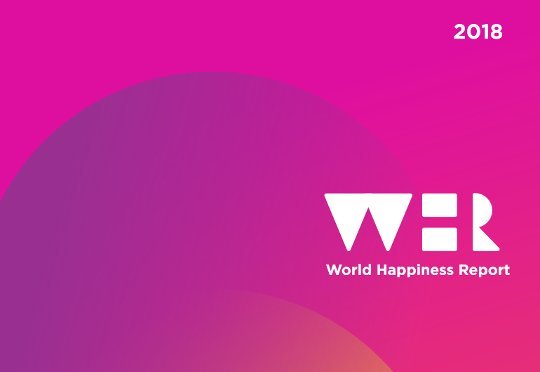 El informe incluye cuatro capítulos sobre migración, tanto interna (dentro del país) como internacional, y en ellos se trata la felicidad de las personas migrantes desde diferentes puntos de vista, como las familias que dejaron atrás, y los/as ciudadanos/as que reciben a las personas migrantes.
El World Happiness Report 2018 incluye los siguientes capítulos:
Felicidad y migración (Happiness and Migration: An Overview, by John Helliwell, Richard Layard and Jeffrey Sachs)
Migración internacional y felicidad mundial (International Migration and World Happiness, by John Helliwell, Haifang Huang, Shun Wang and Hugh Shiplett)
¿Las personas que son migrantes internacionales incrementan su felicidad y la de sus familias por el hecho de migrar? (Do International Migrants Increase their Happiness and that of their Families, by Migrating? by Martijn Hendricks, Martijn Burger, Julie Ray and Neli Esipova)
Migración y felicidad en China (migration and Happiness in China, by John Knight and Ramani Gunatilaka)
Felicidad y migración internacional en América Latina (Happiness and International Migration in Latin America, by Carol Graham and Milena Nikolova)
La felicidad en América Latina tiene fundamentos sociales (Happiness in Latin America has Social Foundations, by Mariano Rojas)
La crisis sanitaria americana y la paradoja Easterlin (America's Health Crisis and the Easterlin Paradox, by Jeffrey Sachs)
Puedes leer el informe completo (en inglés) aquí.
Chus García, Responsable de Biblioteca TBS Barcelona
---
Etiqueta: America|América Latina|China|crisis|Felicidad|migración|salud|World Happiness Report 2018